Our sedation dentist in London can offer patients dental treatment under intravenous sedation to provide a calm and relaxed experience.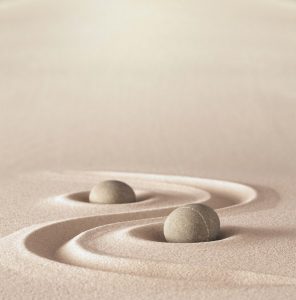 At Thurloe Street Dental and Implant Centre, we understand that some patients may experience dental anxiety or even phobia.  Consequently, this may make having necessary treatment difficult. Are you an anxious or phobic patient looking for a sedation dentist in London?
Intravenous sedation involves administering a sedative drug into a vein in your arm or in the back of your hand. The onset of the drug is very quick and the feeling of relaxation takes over very quickly. You will forget the feelings of anxiety and will not remember much about the treatment. The drugs used for IV sedation are more effective than the drugs taken orally.
An adult will need to collect you from the surgery after dental treatment. They will need to stay with you for at least seven hours after the treatment. After  sedation, you must not drive or operate any heavy machinery for at least seven hours.
We charge between £350 to £590 for intravenous sedation depending on the length of the appointment. This is a flat fee, unlike a per hour sedation rate. Many of our patients have said they prefer to know exactly how much sedation costs in order to budget for their treatment. We will give you an accurate estimate after your consultation.
Please click here to book on line or call 020 7584 5551 to speak to our friendly reception team. We provide a calm and friendly environment. You can be sure that we will do all we can to relieve you of any dental anxiety or fear.
What patients say about treatment under intravenous sedation: 
"Before calling Dr Raza's practice, I had spoken with several other dentists near my London office, explaining inexplicable terror of dentists and trying to identify whether or not they would be able to treat me without reducing me to a shivering mass of anxiety. While most dentist practices I contacted assured me that they had dealt with patients like myself before, the only measure of "panic prevention" I was offered was local anaesthetics, which had never done much to help me in the past as my main fear is related to the dentist him-/ herself, the chair, the environment and the instruments rather than any actual or imagined pain during treatment. I had heard of IV sedation before and thought it may be a good option for someone like myself, however I'd been told that it was "costly", "time-consuming" and/or "unnecessary" by other dentists. When I contacted Dr Raza's practice, I was immediately assured that my fear of the dentist would not be an issue and they also cleared a spot for me straight away to see to my (by now excruciatingly painful) tooth. After an initial assessment it was clear that I would require root canal treatment, which amounted to my worst dentistry-related nightmare and intensified terror I was feeling at sitting on a dentist's chair. I was somewhat dubious about the IV sedation at first, believing that it would be a) only incapacitate me while still feeling the sheer terror during treatment or b) be completely ineffective and simply a placebo to keep me sitting in the chair for a while longer. I was completely wrong on both accounts and left 1.5 hrs later, a little groggy but without a toothache – and more importantly, without the anxiety that would usually precede any visit to the dentist and linger for several days after treatment as I have had no recollection of the work that had been done. While I have been completely in control of my actions and able to communicate while under sedation, all I recall from my treatments is the injection prior to the treatment followed by a warm and "fuzzy" feeling without remembering the "unpleasantness" of the treatment itself, and administration of the local anaesthetics preceding the dental work or feeling the helpless terror I had previously experienced when sitting in a dental chair. As I have been avoiding the dentist for almost 10 years due to my anxiety (which, in my experience, many dentists can be very ungracious and impatient in dealing with), I have had a lot more dental work done at Dr Raza's practice and IV sedation, in combination with Dr Raza and his gracious, patient and experienced staff, has not only helped me get through all of my treatments but, almost more importantly, has gone a long way to overcoming the panic I would usually feel when thinking of dentist s and I am now able to go to a routine check up without feeling anxious and nauseous for day before and without sitting in the waiting room shaking like a leaf with anticipation of the upcoming terror of having to climb "the chair". I can only recommend IV treatment to anyone who experiences similar feelings when going to, or thinking of, the dentist – while you can "push through" each treatment at a time without sedation, it will likely only intensify the fear and heighten the anxiety preceding each visit."
Michaela Tyson