We offer Botox in London at our clinic, conveniently located near South Kensington tube station. Our facial aesthetics team will help you achieve results tailor made to the look you desire -from a natural, subtle look, to a more enhanced and contoured profile. We provide treatments to rejuvenate your skin and banish the signs of ageing. Why not book a consultation to see if Botox is the right treatment for you.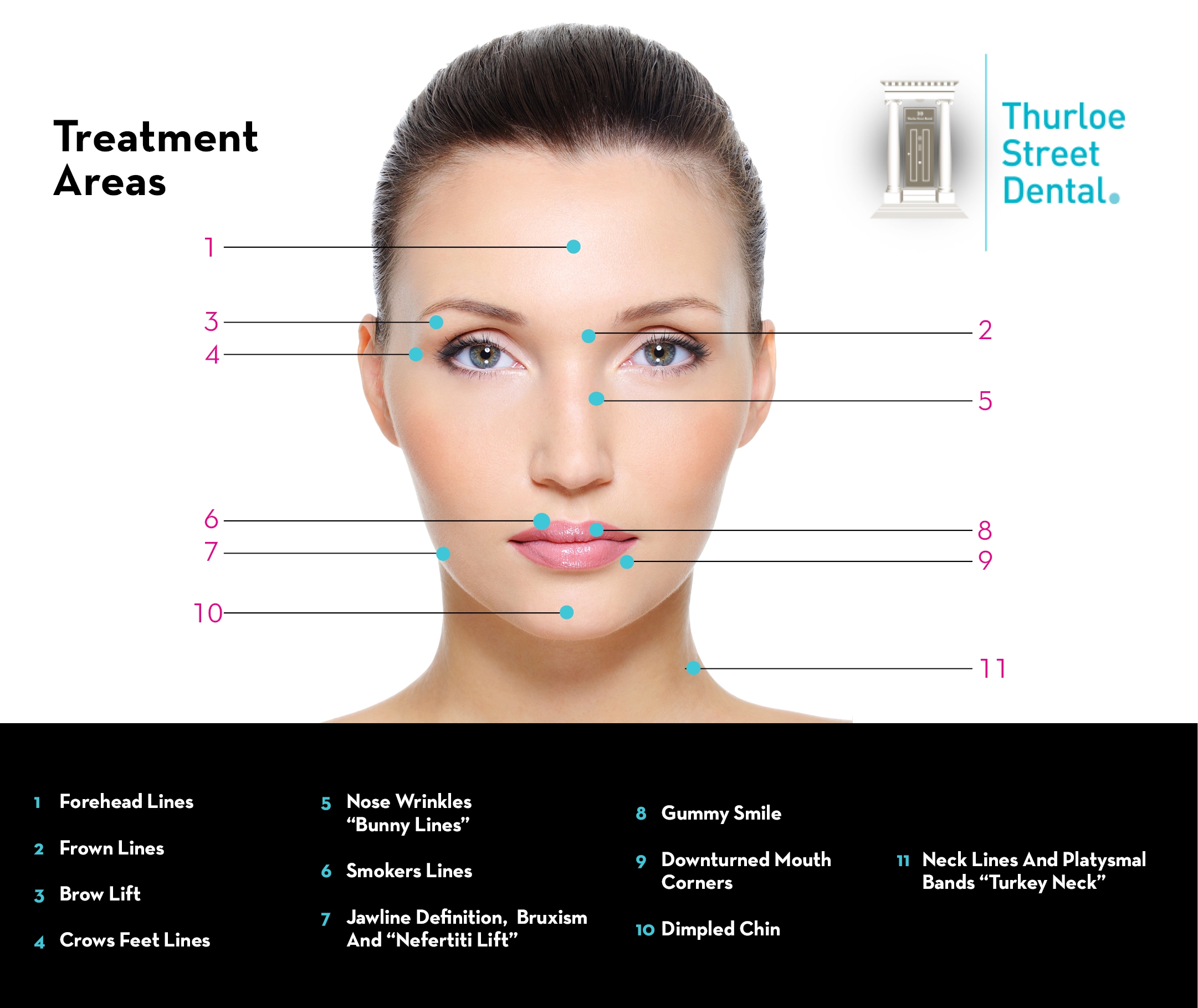 At Face Clinic at Thurloe, we are a haven for your cosmetic needs and support our patients to feel better about their skin.
Our facial aesthetics practitioners are fully trained, highly experienced and will talk you through the treatment at your consultation.  Their expertise is to create beautiful and natural-looking results and therefore giving you the confidence to look and feel younger.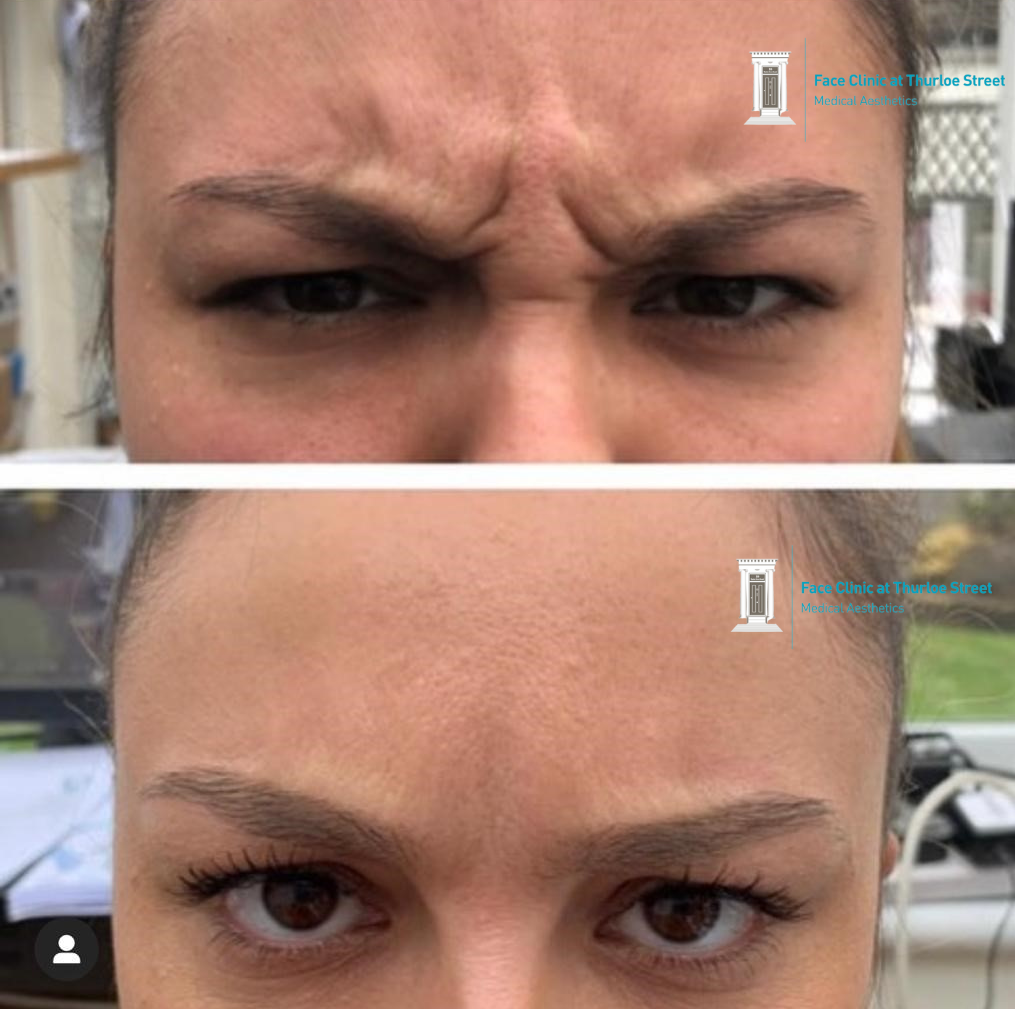 At your consultation for Botox at our clinic in London, we will discuss softening and smoothing frown lines, creases caused by expression, worry, crow's feet and smile lines that have formed around the eyes, especially the ones that we feel will deepen over time.
Your appointment with one of our facial aesthetics experts will last between 30 to 60 minutes. A series of small injections will be made directly into the appropriate facial muscles to achieve a subtle or more noticeable change.
Many patients notice the results within a few days. However, we do advise waiting  two weeks to see the full affects.
All prices include top up/ adjustments within 2-4 weeks if necessary.
Costs may be higher for male clients for all anti wrinkle-treatments as higher doses may be required.
| | |
| --- | --- |
| Anti-wrinkle Treatment Consultation | 30 minute free consultation appointment |
| One area from (e.g. frown or crows feet) | £165 |
| Two areas from (e.g. forehead and frown) | £230 |
| Three areas from (e.g. forehead, frown and crows feet) | £295 |
| Muscle relaxant treatment for Masseter muscle (for face slimming or teeth grinding) | from £345 |
| Anti-wrinkle treatment for neck tightening and smoothing | from £120- £250 |
| Anti-wrinkle treatment for bunny lines, Nefertiti jawline shaping, brow lift, chin smoothing and small areas | from £120-price on consultation |
| Hyperhidrosis treatment – stay dry when the heat is on! Treatment for excessive sweating of armpits, hands, feet etc. | from £365 |
Please click here or call 020 7584 5551 to book your appointment now.