Making sure your children are happy and comfortable when visiting the dentist is extremely important to our team at Thurloe Street Dental and Implant Centre
Our dental professionals are friendly and welcoming and will always take the time to make sure our younger patients understand the importance of looking after their teeth and feel at ease in our care.
We offer a variety of child-focused dentistry services, including:
Thorough check-ups, to ensure your children's teeth are healthy
Preventative dentistry such as fluoride treatments and fissure seals
Advice regarding diet
Advice around managing habits such as thumb-sucking or using a dummy
Assessing the need for orthodontic treatment
Teaching children how to properly brush their teeth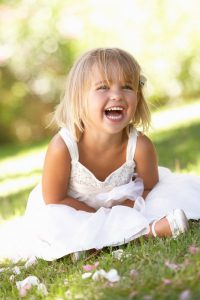 If you have a young child and are unsure when they should see a dentist, we recommend bringing them to Thurloe Street Dental and Implant Centre within six months of their first tooth. You may also wish to bring them along to your routine check-up appointment to ride on the dental chair with you. This helps to familiarise them with the practice and also adds in an element of fun!
By visiting us from an early age we can keep an eye on your child's dental health and support you to look after their teeth at home.
Please click here or call 020 7584 5551 to book your child's appointment.