Porcelain Veneers in the London
Veneers are a thin porcelain cover for the teeth and are designed to transform a smile creating a bright, white and symmetrical set of front teeth.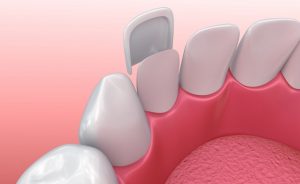 At Thurloe Street Dental and Implant Centre, our cosmetic dentists have used veneers to resolve a number of aesthetic concerns such as disguising gaps in the teeth and covering uneven, discoloured or heavily stained teeth.
A veneer is a cap or cover for the front teeth. Your cosmetic dentist will help you choose the right shade for your teeth. Each veneer will be built individually for you, to meet the exact size and shape requirements.
The procedure
Your dentist will need to prepare your natural teeth prior to your veneers being fitted. Prior to permanently adhere them to the front teeth, the dentist will ensure you are happy with the way they look.
Once fitted, your smile will be brighter, straighter and more beautiful.
Please click here or call 020 7584 5551 to book your appointment now.