For fuller, smoother skin or to soften the signs of ageing, we offer dermal fillers to rejuvenate and revitalise your features, leaving you with natural and subtle results.
At Thurloe Street Dental and Implant Centre, we are a haven for your cosmetic needs and support our patients to feel better about their smile and skin.
Dermal fillers increase the volume of your skin, making it appear fuller and hiding indents or scars.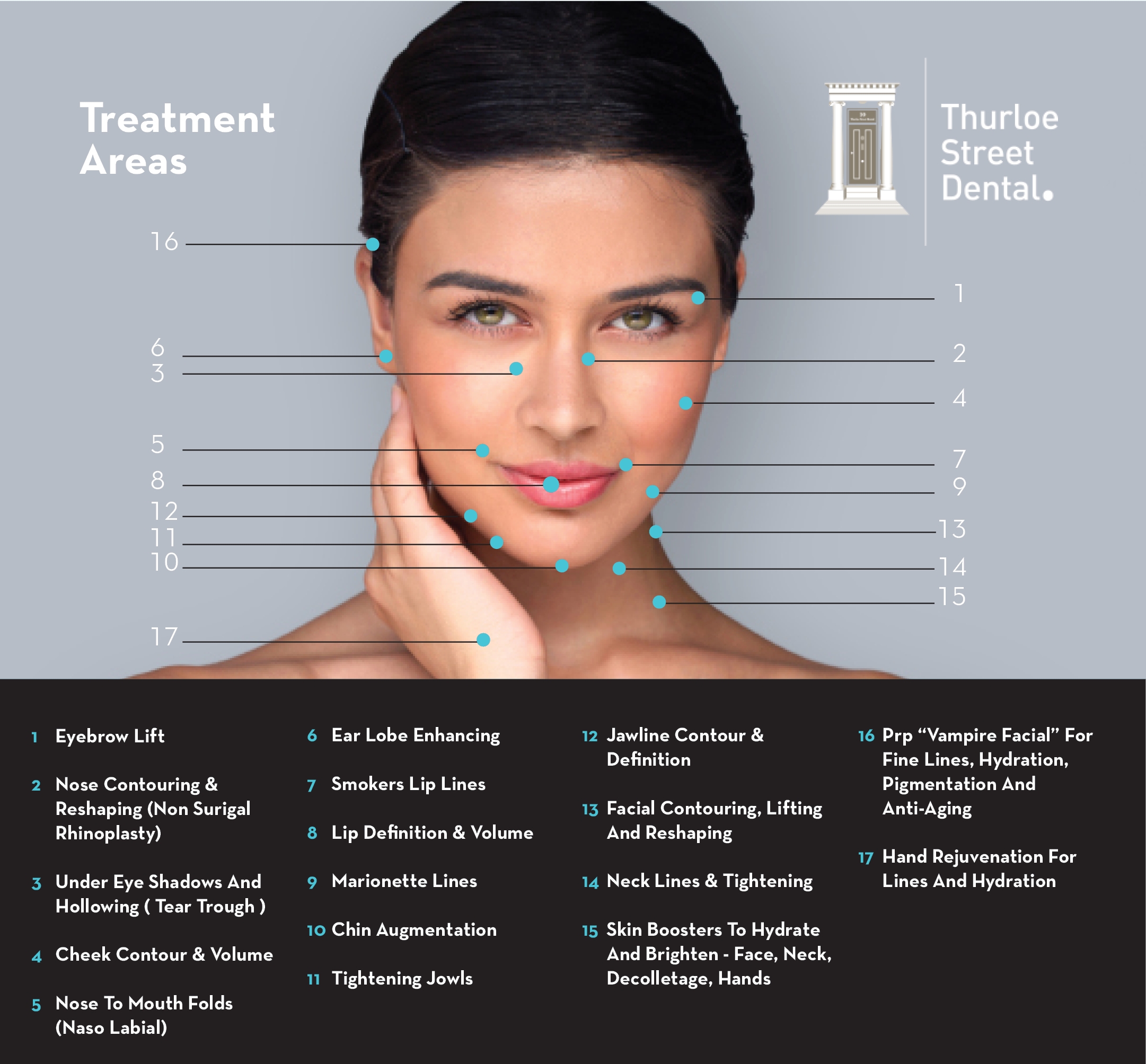 Our team of facial aesthetics experts have used dermal lip fillers to plump the lips and cheeks, smooth lines that have formed over time and improve the appearance of facial scars.
At Thurloe Street Dental and Implant Centre we offer patients a variety of dermal lip fillers in South Kensington, all of which are tried and tested. Our range includes:
Juvederm
Teosyal
Belotero
Radiesse
Ellanse
Restylane
Your appointment will last between 30 to 60 minutes. The dermal filler will be injected into the areas where you have developed lines or wrinkles and you will notice the results almost immediately.
Please click here or call 020 7584 5551 to book your appointment now.