Orthodontic treatment has helped millions of people – from teenagers to adults – to feel more confident about smiling and interacting with others by straightening the teeth and correcting bite problems.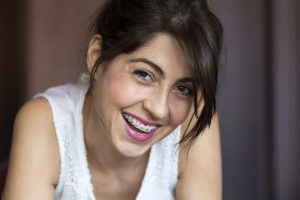 At Thurloe Street Dental and Implant Centre, we offer a range of subtle and effective orthodontic treatments, which work faster than the traditional metallic brace.
Common reasons patients may require orthodontic treatment include:
Bite issues – over, under, cross and open bite problems can affect the positioning and function of teeth
Overcrowding
Wide gaps between teeth
Misalignment
Protruding or 'buck' teeth
Teeth have moved after orthodontic treatment as a child
No matter what your age, it is always possible to correct your orthodontic problems under the supervision of our experienced and skilled cosmetic dentists.
Please click here or call 020 7584 5551 to book your appointment now.