At Thurloe Street Dental and Implant Centre, our ethos is to keep your smile healthy, bright and beautiful with our gentle, caring and committed approach.  Enter Thurloe Street Dental and enter a peaceful haven offering ethical dentistry using state of the art dentistry; a tranquil space away from hustle   and bustle of modern life.
Based in the heart of South Kensington, London, we offer a range of advanced, cosmetic, restorative, general, orthodontic, implant dentistry services and facial aesthetic treatments to patients locally, nationally and internationally.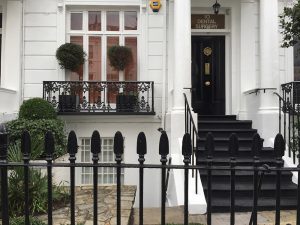 Dr. Haider Raza and our entire team believe in embracing the latest technology and advancements in dentistry to offer the very highest levels of dental care to our patients.
Our practice has been established in South Kensington for over 40 years and we are proud to have recently been named one of the top three dental providers in the borough of Kensington and Chelsea.
Personalised service, old fashioned values and extraordinary dentistry are at the heart of the service our dental team is committed to provide.
We have extensive experience working with patients who suffer from anxiety or fear when visiting a dentist. Patients with a dental phobia often defer having treatment due to their fears and then present as an emergency patient. We work with phobic patients, using a variety of behavioural and environmental approaches which yield great success.
In addition to advanced dental care, we are pleased to offer patients anti-aging treatments from a team of facial aestheticians. So, not only can we help you achieve your perfect smile, but we can also help you retain a youthful, glowing appearance.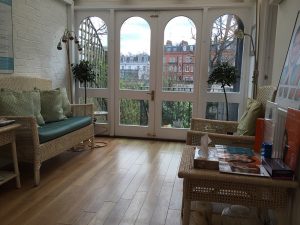 We offer flexible appointments from 8:30am to 7pm on weekdays and offer interest free payment options tailored to you.
At Thurloe Street Dental and Implant Centre, helping you smile with confidence is our priority and your peace of mind is our priority.
Click here to ask a question or to book in for a consultation.
Dr. Haider Raza qualified from London Hospital Medical College and completed extensive postgraduate training in Restorative Dentistry, Occlusal Studies and Dental Implants. Dr. Raza believes in continual investment in the latest advanced skills, techniques, and technology. While he practices all aspects of dentistry, Dr. Raza's particular passion lies in restorative dentistry and occlusion (the relationship between the teeth and how they interact). He has successfully treated many patients with bite/occlusal problems and commits much of his time to creating greater awareness of this issue.
Dr. Raza is also a dental phobia certified dentist. He has devoted time and resources to making dentistry painless and offers treatment to his patients under Intravenous Sedation or Oral Sedation – making sedation dentistry a safe and affordable option for nervous patients. Dr Raza has transformed many smiles by performing a popular procedure known as Smile Design. He is an active member of the BSOS (British Society of Occlusal Studies), the BACD (British Academy of Cosmetic Dentistry) and the AACD (American Academy of Cosmetic Dentistry), SAAD (Society for Advancement of Anaesthesia in Dentistry).
Training history
Occlusion and Restorative Dentistry – IP for the study of Occlusion
Certificate in Cosmetic Dentistry – Advanced Dental Seminars
Occlusion for the Aesthetic Based Practice – Independent Seminars
Aesthetic Restorative Dentistry Course
Creating Life-like Etched Porcelain Bonded Restorations
The Hands-on Aesthetic Continuum
Trends in Dentistry (Smile design), Treatment Planning & Consent, Colour in dentistry – Advanced Dental Seminars
Collagen Replacement Therapy and Hylaform
Aesthetic soft tissue Integration of Ceramic Restorations on Teeth and Implants
Practical Occlusion and Appliance Course
Mastering Aesthetic Alternatives to Amalgam
The Business of Bleaching
Anterior Aesthetics: Direct Restorations – Advanced Dental Seminars
Core Clinical skills; Posterior Aesthetics; Anterior Aesthetics II; Anterior Aesthetics III;
Marketing; Full Mouth Cases; Bringing it all together – Advanced Dental Seminars
Hands-on course on Microscope Dentistry
Advanced Endodontic Techniques I
BACD 6th Annual Conference – the future of Dentistry
Interdisciplinary treatment Planning: Diagnostically Driven
Advanced Endodontic Techniques II
Conservative Composite Restorations: A step-by-step approach to rebuilding vital and non-vital teeth
Management of the worn dentition
Functional Occlusion & Diagnostically Driven Interdisciplinary Treatment Planning
Occlusion and Restorative Dentistry
TMJ &TMD in a Restorative Dental Practice
Ultimate Occlusion level 1
Ultimate Occlusion level 2
The Aesthetic Team: A Multidisciplinary Approach to Success
Occlusion and temporo-mandibular joint disorders
Restylane – Qmed
Bespoke Orthodontics
Interdisciplinary Approach for excellent aesthetic results
The Mystery of TMJ Revealed: From Anatomy to Resolution
Advanced Restorative Dentistry
Occlusion for the Aesthetic Based Practice
Mastering Composite Artistry
Botox and Filler Advanced Training
The Art of a Beautiful Smile
The Art of Facial Aesthetics
Licensed practitioner of Neuro- Linguistic programming – NLP techniques
The Cosmetic- Occlusal Connection
Invisalign certificate of Completion
Practical Restorative and Aesthetic Dentistry – St Ann's Dental Clinic
Restorative Dentistry – St Ann's Dental Clinic
The Advanced Implant Course