At Thurloe Street Dental and Implant Centre, we offer Poladay and Polanight whitening treatments for you to use at home to achieve brighter, whiter teeth.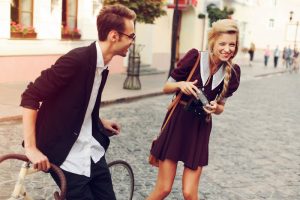 This tray-based system can be used in the comfort of your own home and at your convenience. It achieves great results in a few weeks and contains desensitising agents

In just a few easy steps, you can experience a noticeable difference in your smile:
Visit the practice so we can take impressions of your teeth and so our laboratory can build your custom-made trays
At your next appointment, we will show you how to fill the trays with the Pola solution and, depending on which treatment you are using, we will advise on how long each tray should be worn
Once the treatment has ended, you can visit us so our cosmetic dentist can see how it has worked
Pola achieves great results and is easy and convenient to use.
Please click here or call 020 7584 5551 to book your appointment now.