We can fill the gap in your smile when you have lost a single tooth with a dental implant that functions just like your natural teeth.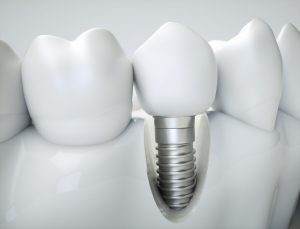 You may have lost a tooth due to decay or trauma, or have had a tooth extraction. Whatever the reason, if you would like the gap left behind to be filled, our dentists can start the dental implant process almost immediately.
The procedure
We will first need to ensure your jaw bone can hold the titanium implant. We can do this through a series of dental x-rays or in some instances, you may be referred for a CT scan.
The implant will be embedded into the jaw bone and left to heal. During this time, your dentist will provide you with a temporary crown to fill the gap. Once the site has healed, a dental crown will be affixed to the implant, filling the gap left by your missing tooth.
Please click here or call 020 7584 5551 to book your dental implant consultation now.