Do you have crooked or misaligned teeth? Are you looking for Invisalign in London to straighten your teeth? Invisalign is a treatment that uses transparent aligners to comfortably and discreetly straighten you teeth.
Our clinic provides Invisalign treatment to clients across London. Our state of the art dental practice is in the heart of South Kensington, London.
Consultations are free of cost at Thurloe Street Dental. We welcome the opportunity to discuss your concerns with us. Below, we share helpful information about Invisalign, the process and the cost of Invisalign.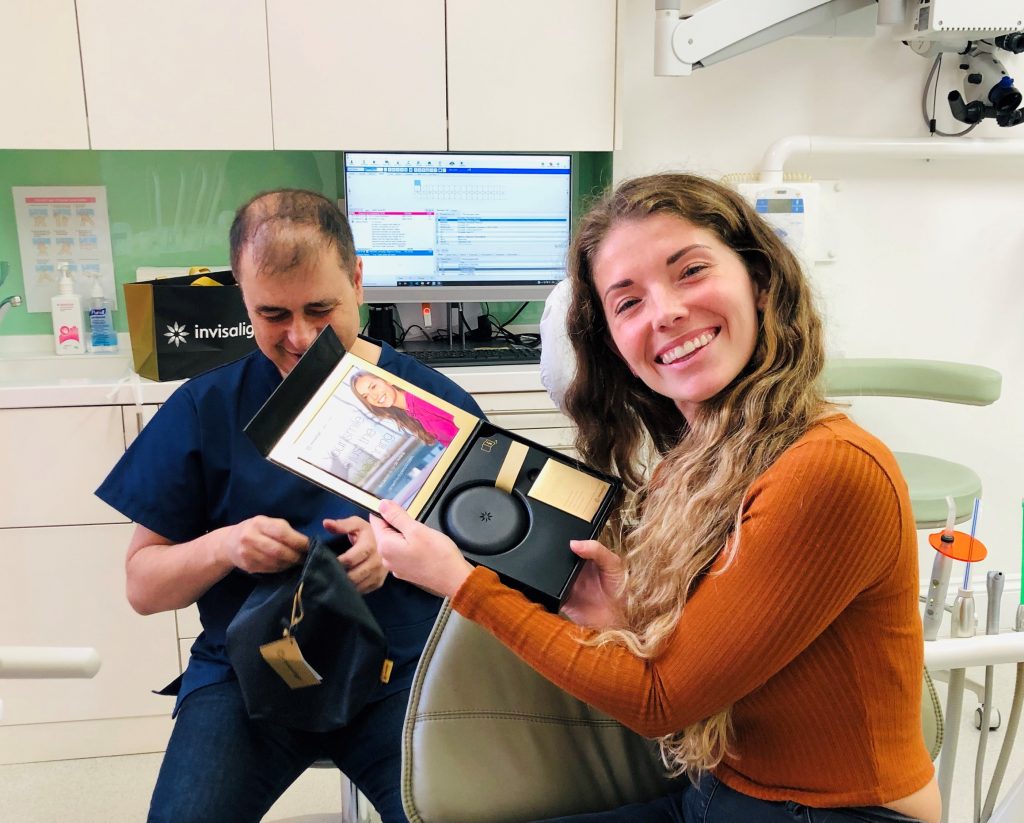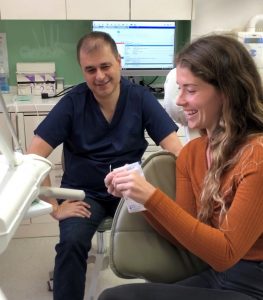 Over 6.5 million satisfied customers have used Invisalign to straighten their teeth. 
Prefer to chat?
Call our friendly reception team on 020 7584 5551
What makes Invisalign different from traditional braces and why is Invisalign so popular in London?
Invisalign uses clear aligners to gently straighten your teeth, while traditional braces are unsightly wires that look prominent. While you can take off invisalign aligners to brush teeth or to eat food, traditional wired brackets are fixed to the teeth and not removable.
How transparent are the aligners?
Invisalign aligners are not completely transparent but they are very discreet. Consequently, family and friends standing up close do not realise that you are wearing aligners.
Is Invisalign painful?
Invisalign aligners are made of a clear smooth material called 'transparent polycrystalline alumina', a material designed by NASA. In contrast, metal wires and brackets compared to Invisalign aligners can cause much more discomfort.
Some of our patients tell us that it feels strange to wear aligners at first, however they get used to wearing them very quickly.
The aligners are designed with your comfort in mind! As a result, you won't have to worry about friction impacting on your gums or inside the mouth.
How often do I need to wear my aligners?
You should wear your Invisalign aligners for 22 hours a day and only take them off for brushing teeth, eating and drinking or for contact sport.
What are Invisalign attachments?
Invisalign attachments, also sometimes called "buttons" are small tooth coloured additions that look like buttons. In some cases, we may need to attach them to your teeth to help move them in a particular direction.
How long will treatment take?
This depends on how much alignment you need and your dentist will give you an idea during the consultation. Each aligner is worn for between 10 to 14 days Therefore, the length of the treatment depends on the number of aligners needed.
Is Invisalign suitable for me?
If you have any of the following, Invisalign is suitable for you:
Crowded, crooked or misaligned teeth.
Wide spacing or gaps between teeth (also known as "gappy smile").
Cross bite – when one or more of your upper teeth bite on the inside of your lower teeth.
Deep bite – when your upper teeth overlap your bottom teeth and
Under bite – lower teeth sit in front of your upper teeth.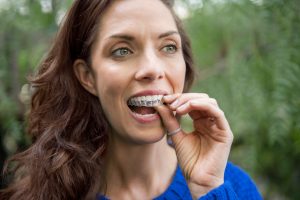 Do I have to wear retainers after Invisalign?
Teeth can move back to their original position after any type of orthodontic treatment so we recommend permanent retainers.  The retainers ensure your teeth remain in their newly aligned position. We will also make you clear removable retainers to wear intermittently to keep teeth in position.  Removable retainers for Invisalign are included free of charge. We cannot stress enough how important it is to wear your retainers.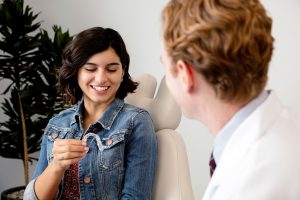 How much does Invisalign cost at Thurloe Street Dental in  London?
This treatment is highly affordable with our 18-month interest free option.
The Invisalign package includes: 
Invisalign consultation with one of our highly experienced cosmetic dentists ⇐ Included 
Invisalign scan taken digitally using Trios 3D Scanner

⇐ Included

Philips Zoom home whitening

⇐ Included

Removable upper and lower retainers ⇐ Included 
All Xays

⇐ Included 

Interest free finance ⇐ Included 
How does invisalign work?
First of all, at your initial consultation we discuss your concerns.  Most importantly, we will find out what bothers you about your smile. We check your teeth and furthermore give you options and benefits as well as risks of all orthodontic treatments which are suitable for you.  Most importantly, we will explain costs related to these options.
If Invisalign is your chosen option, we will take impressions of your teeth and photographs from various angles. We will send them to the Invisalign facility in the Netherlands.  Invisalign will then create a simulation of your proposed smile, also known as a "clincheck".
We will order your aligners and fit them if you are happy to proceed. Following this, we see you every six weeks to eight weeks for progress checks.
Do I get free teeth whitening? 
We will whiten your teeth free of charge using Philips Zoom home whitening system. Philips Zoom whitens teeth up to 6 shades, therefore making it one of the most popular treatments for whitening.
Consultations are free of charge at Thurloe Street Dental in South Kensington, London. We welcome the opportunity to discuss your concerns about your teeth with us.
Call us on 020 7584 5551 to book with our Invisalign dentist, Dr. Haider Raza. Our Invisalign dentists see clients from South Kensington and Chelsea and surrounding areas and all across London.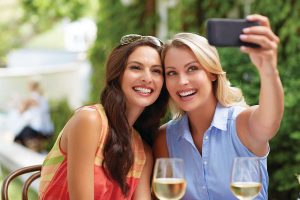 Why choose Thurloe Street Dental in South Kensington, London for Invisalign Treatment?
Thurloe Street Dental and Invisalign Centre offers a variety of clinical services.  We invest in the latest technology and training.  Consequently, we pride ourselves in being one of London's top establishment for Invisalign treatment.
All our practitioners are GDC and GMC registered and, above all have many years of experience in working expertly with a wide variety of treatments.
We have created a friendly environment as it important to us to make our clients feel comfortable and at ease.   Our practitioner, Dr Haider Raza has nearly 30 years of experience in dentistry. He has achieved remarkable results with hundreds of dental clients.
Where is Thurloe Street Dental and Invisalign Centre Located?

 
We are in the heart of South Kensington in London, as a result we are easy to get to.
Our dental practice is based just one minute from South Kensington tube station in London, therefore we are conveniently located.
Please click here or call 020 7584 5551 to speak to our friendly reception team and to book a free consultation or book online here.