Hygiene Treatments and Scale and Polish in South Kensington, London
At Thurloe Street Dental and Implant Centre, we offer a range of dental hygiene treatments to ensure your teeth and gums are clean and your breath is fresh.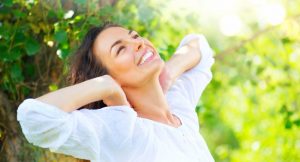 Our hygienists are experts in maintaining your oral health and can advise you on how to care for your teeth.
Your oral health is a reflection of your general health, so our team is always happy to answer any questions and to support you to develop a thorough home care routine.
Our highly experienced hygienists can help to keep your teeth and gums at the optimum level of health. They can assist in the following areas:
Removing plaque and tartar from the teeth and gum line
Helping you to avoid gum disease
Showing you how to brush and floss properly
Identifying any issues that may require a dentist's attention
Removing staining and then polish your teeth
Taking x-rays if needed
Advising what dental products can boost your homecare routine
Providing smoking cessation advice
Advising on diet and way to avoid sugary food and drinks
Applying fluoride varnishes to children's teeth for added protection
We want to keep your mouth as healthy as possible, and our hygienists will help you do just that. Please click here or call 020 7584 5551 to book your hygienist appointment now.