If you are considering straightening your teeth, you have probably come across trendy ads for clear aligners that let you straighten your teeth at home by placing an order online and without being treated face to face by a dentist or orthodontist.
What's the temptation?
The cost of orthodontic treatment in the UK can reach into the thousands of pounds and many of us who want to straighten our teeth, have been tempted to use do-it-yourself teeth aligners. It's easy to understand the appeal – it costs less, it seems to be more convenient and there are no time-consuming appointments with an orthodontist or dentist.
Often, all that is required to get started on your DIY teeth straightening journey is to order a home impression kit, create a 3D impression of your teeth and pop it in the post. Wait a couple of weeks and viola – a set of aligners specifically designed for you, drops through the letterbox!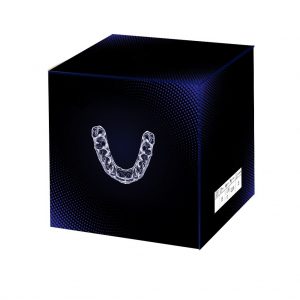 Do they work?
Very often clear aligners on their own are not enough to complete all of the tooth movement that is needed to straighten your teeth and special attachments referred to as "buttons" are attached by dentists/orthodontists to enable these complex movements. In some cases, the final phase of treatment may involve a different type of appliance to allow the teeth to move in a particular way. The result of the treatment may differ vastly from the results you were promised.
What are the risks?
We cannot stress enough how important it is to have your orthodontic treatment supervised by a qualified dental professional. Most DIY aligner companies do not monitor progress. Interaction with the DIY aligner company is often not face to face, making it difficult to identify any problems. British Orthodontic Society has launched a campaign to warn about the risks of unsupervised treatment.  Orthodontic treatment, when not monitored correctly can damage your teeth, create an harmonised bite, cause gum recession, create irreversible damage to roots and even result in tooth loosening.
DIY aligner companies try to make orthodontic treatment look straight forward, however, there are many variables involved when moving the position of the teeth. Therefore, it is imperative for orthodontic treatment to be closely monitored by a qualified professional. This means the dental professional must access you face to face every 6 to 8 weeks to monitor the movement in your teeth.