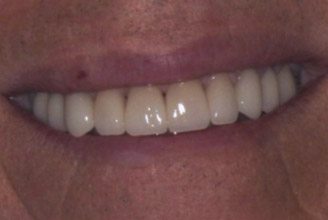 Example 2
This patient had a smile makeover from a cosmetic dentist in America.
The patient felt there were still a few areas to be improved.
He wanted to reduce the size of the black triangles near his gum, and to significantly improve the look of his teeth.
We used a combination of porcelain veneers, porcelain crown and bridges to achieve the final result.